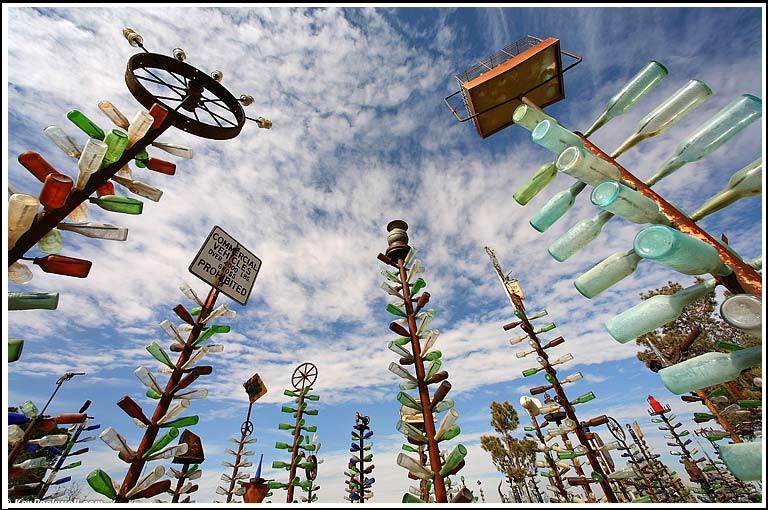 I have always always loved tales that involved cottages found off the beaten path - either in a deep dark forest or on the end of a long dirt path at the edge of a forgotten meadow. The kind of cottages that contain gnarled old women who offer advice of the most unusual sort and are surrounded by wild and useful old gardens and oftentimes a tree (just as gnarled as the dweller) clanking with bottles and charms meant to ward off evil spirits.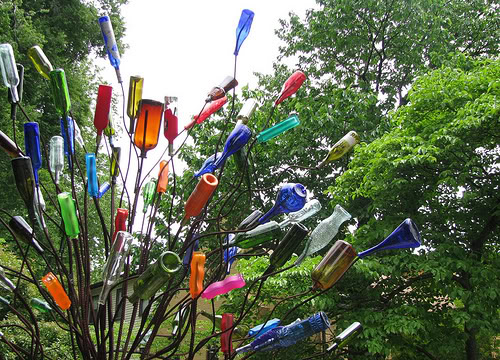 I thought if I had my own bottle tree, it would be tucked into some corner of my lawn, and while no one would probably come seeking advice from my house, at least I would have such an interesting (and protective!) tree. One month ago I bought a house with absolutely no trees on the entire lot. On a tree-lined street no less!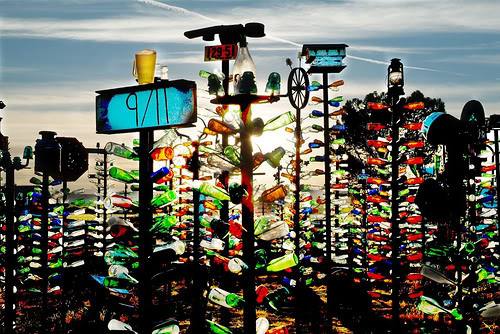 While I am stymied at the moment in my desire for a witch tree of my very own, I still had to share my adoration of their beautiful oddness. I must say I prefer those that involve actual trees over the ones made out of iron rods, but they are all charming in their way. Plus, it gives you a reason to re-use pretty bottles instead of tossing them all in your recycle bin. (And some of us go through many, many wine bottles).
So if you have a witch tree/ bottle tree of your very own, take a moment to share some pictures with those not-so-fortunate... pretty please.
Photo Credits:
Ken Rockwell,
lifeonflower, and
Taggart